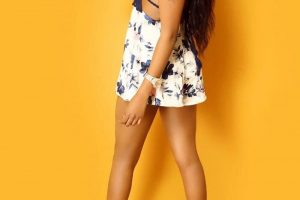 Finding discreet escorts in Kenya is quite easy these days. There are many platforms where verified escorts are listed, including digital escort directories and escort agencies. Here we highlight the most realistic ways to find verified escorts in Kenya.
Online Escort Websites & Directories 
This is the most reliable and convenient way to meet escorts in the comfort of your home or office. To get started you have to begin looking for places where such escorts normally advertise. We recommend checking out these leading escort websites in Kenya.
On such sites, you can always find the search tailored down further to cater to your local neighbourhood and area. Therefore there is no need to travel or make a road trip in search of your dream date. Always remember in your search that the bigger the site the more variety of call girls you get to cater for you.  
Finding a call girl that you find attractive is very easy since you will get photos and videos that have already been verified before being posted. Once you have identified your angel, begin to make your preparation to get in contact with her. You do this using the personal information provided on the site, which is usually at the first part of her advertisement page.
Before making that appointment, ensure that you have already determined the date, time, venue and the kind of service you will need. If you are not still sure about the particular escort you can do a little bit more research by reading through the reviews of your escort from previous engagements and her general information section.
The main purpose of making this appointment call is to specifically inquire about booking your date. Please refrain from pestering your call girl by asking inquisitive questions that you already have answers to.
The cost of your appointment is always determined by the time you spent together, the services you want and location. Online escorts offer you incalls and outcalls depending on what your preference is at that moment. Keep in mind that outcalls cost more than incalls since you will all go elsewhere for private time. 
Lastly, always treat your escort as if she is one of your friends or acquaintances, with dignity and respect throughout the date and while making initial contact. If you are pleased with the services you received, appreciate your escort more by ensuring that you give a good tip and review.
Massage Parlour Escorts 
If choosing a call girl from online escort directories isn't your cup of tea, you can opt for discreet adult massage parlours in Nairobi and other places. Such spots boast a bevvy of beauties including light-skinned babes and chocolate beauties. Whether you like slim and petite ladies or chubby and BBW babes, massage parlours have multiple ladies for you to choose one or two from.
The ladies from their clients with different services including erotic massage, sensual hand jobs, sweet blowjobs, boob fuck, sex different styles and girlfriend experience. Some of the ladies also provide additional services at a higher cost. Such services include raw blowjobs, sensual ass rimming, clean anal sex and threesomes. Whichever service you desire, escorts in adult massage parlours will not disappoint.
Independent Escorts 
If you prefer a more private approach while skipping the headache of dealing with agencies,  you can prefer to hire independent call girls who prefer to work by themselves. These call girls are no different from others in the industry, they just prefer a more solo approach to the whole thing.
Independent escorts also give services in hotels, lodging, guestrooms and even at your own house. One thing to note about Independent escorts is that they always charge high prices because they find clients by their own efforts while the turnover is not assured at the end of the day. 
Most of these escorts also advertise their services online in escort directories that allow them to keep all the money for themselves since they are self-employed women. The only risk associated with such endeavours is you might not get what you asked for and might be easily deceived. Your security is also not a guarantee since you literally have no idea of what you are supposed to expect. 
Agency Escorts 
If you value your privacy and security you might opt for getting your escort from an agency. What you need to keep in mind is the cost might be a bit higher since these call girls have to split their money with the agency. Just like the independent escorts, these girls will always serve you in private discreet locations, hotels and lodgings. 
You can find online escort agencies to book an escort from near you. The main problem with this arrangement is there is a risk of the agency sending a call over that you did not request. This might leave you feeling a bit duped and your expectations might not be met. Keeping in mind that the prices may be overrated since the agency has to split the earnings with the escorts. 
Brothels
Brothels are usually in locations where clients are comfortable paying for sex and other erotic services.  The charges are usually moderate and affordable just for the standard erotic plays. However kinky pleasures and extreme sex might attract an additional charge. To get such a call girl you can opt to visit the brothel yourself or make a call to request a service. 
The best thing about getting a hookup from a brothel is that your security is always guaranteed throughout the date. There is minimal risk of being robbed, drugged and even overcharged. Another thing is that at such places you have a huge variety of escorts to pick from, in most cases they will line up and wait for you to make your decision.
In short, with such places, what you see is what you get with minimal chances of being exploited. Lastly, keep in mind these escorts also have to give a good share of their earnings to the hosts of the brothel.