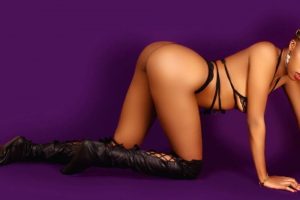 To those who are new to my story,  I was working in a sales and promotions company by the age of 25. I decided to finally walk out of a 9 to 5 job and a long term relationship to become a  top-class escort in Nairobi. This is just a bit of a fast forward before I narrate what really transpired. 
It reaches a point in every girl's life where she feels like everything in life is just a painful constant no matter how hard she tries. I had slowly realized that it was impossible to date and I had grown tired of the same men frustrating me.  It is well known that sexual relationships in the real world need a lot of time, dedication and effort that I did not have. To make it worse they were not a bed of roses like they showed us in Disney Movies. However, in the escort world, you will get the best of both worlds and be paid at the same time. This is when an earlier fascination with becoming an escort gained root. I worked hard to make this fantasy come true and another escort was born. 
The first thing I did was to familiarize myself with the particulars of the adult entertainment industry. I binged watched TV shows and read the internet in my quest to understand what I was getting myself into. One Monday morning I had finally made a decision. And the best one at that note, from the henceforth if a man was going to waste my time, I would rather be making money in the process. 
This gave birth to my alter ego Loula. Loula was confident, sassy and fun compared to my older self. With this concept in mind, I built a confident persona and got the sexiest nails, lingerie and make-up to match it. The next step was to create a profile on an online website. My first experience was quite good, a friend of mine introduced me to one of the escort directories in Nairobi. She also helped me to put up an ad with a picture where my face was hidden. After paying the registration fee my phone could not stop ringing for the next few days.
One gentleman reached out to me and I welcomed him to my apartment. As soon as he arrived, I opened the door, gave him a kiss and smiled. I was dressed in revealing clothing that he could see my ass and breasts as I led him back to my room. I then asked him if he prefered to drink or smoke as I made myself comfortable on the bed. After he settled down we engaged in small conversations which I could tell he was really enjoying. I was trying to be as respectful and submissive as possible. 
A massage is always a good idea during sessions because it is such a good way to relax. After all,  who in their right mind would miss an opportunity to feel me rubbing my nipples on their back while I do it? I gave him an erotic massage and asked him if he wanted to help me remove my panties to which he obliged. I immediately knelt down and gave him a blowjob with a condom on while putting all my effort into it until he could no longer stay still but beg for more. 
Since he was finding it hard to resist me, he calmly asked me to get on top and I did. I rode him like a strong stallion and he got excited about how I was treating him.  This pushed him to offer to pay more so that he could try 69 and doggy style. By the end of it all, we were so hungry that we hurriedly ate the snacks that were present before he took a shower and left my place. 
Over a short period of time, I was hooking up with men who would pay me for sex, treat me to nice dinners and buy me gifts. Most gentlemen will be glad to pay because the relationship is always transactional and they enjoy leaving freely without commitment. One time a gentleman picked me up in his car, put 5000 on my lap and had me suck his dick until I swallowed then he asked me to leave. Another client purely just wanted to experience the GirlFriend Experience. I had to use my sensuality to create a rapport that allows kissing, cuddling and spooning enough to lead to making love. 
As an escort, it is important to keep in mind that each client is different and you can always adjust according to their needs. Most times the men that come to see me are just looking for companionship, dates, fun and not just for sex. My aim is to please and tips are always appreciated.